Wednesday, July 30, 2014
17yr:
[boy voice] yeah i read a lot of nietzsche and hemingway, i listen to radiohead and radiohead only, pop music makes me sick, i'm all about equal rights between men and women and all but theres scientific evidence that men are better than women
"
The aggressive vibrato of the bandoneon hung in the air. While the tango singer spoke of romantic spats, hopeless drunkards and lonely whores, an elderly Argentine couple clasped hands.
"
But that scene didn't take place in a steamy Latin club on the Lower East Side … no, it was a library in Jackson Heights, Queens. 
"New York's Queens borough is among the most ethnically diverse counties in the nation, its immigrant-filled neighborhoods teeming with taco joints, Dominican beauty salons and women in headscarves," writes Code Switch's Cristina Silva. "It's no surprise, then, that the borough's library system has also strived for unparalleled diversity."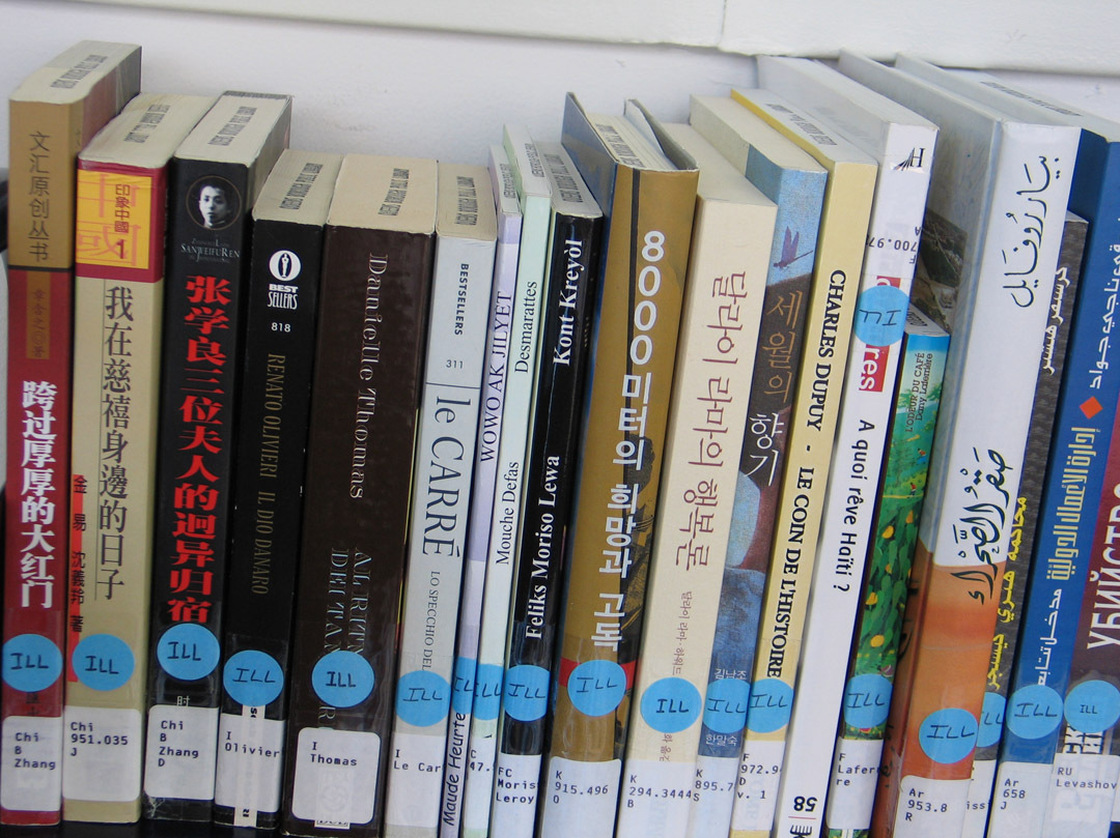 The library system's 62 locations boast more than 800,000 foreign language books, thousands of foreign language DVDs and CDs, and six language specialists tasked with finding the most popular materials in Urdu, Polish, Arabic, Portuguese, Bengali, Russian, French and Spanish, among other languages. It also regularly hosts cultural events, such as the tango performance in Jackson Heights, to draw in immigrants unaware of how libraries or library cards work — or at least how they work in Queens.

Chinese romance novels are always popular, as is the Korean version of Twilight. The library system also caters to Albanians, Croatians and Serbians in Ridgewood, Tagalog speakers in Elmhurst, Woodside and Broadway, Farsi in Kew Garden Hills and Pashto and Dari in Flushing.
Read the rest of the story here.

— Petra

(via nprbooks)
"
Children's and YA books are about being brave and kind, about learning wisdom and love, about that journey into and through maturity that we all keep starting, and starting again, no matter how old we get. I think that's why so many adults read YA: we're never done coming of age.
"
Betsy Cornwell, interview in Uncommon YA (via betsycornwell)

(Source: lady-adventurer)
Sometimes zayn is so attractive but other times he's so attractive
Tuesday, July 29, 2014
OPINIONS CAN BE RACIST

OPINIONS CAN BE SEXIST

OPINIONS CAN BE HOMOPHOBIC

stop using "it's just my opinion" to justify your bigotry.